I love ornaments... I think it's fun taking them out of storage and hanging them on the tree. It always makes me remember when I got it, etc etc.. Here are a few of my favorites..
This one I bought at Bizarre Bazzar, a great craft show held twice a year in Richmond... in fact their Christmas show is tomorrow-Sunday, and I am going tomorow... I put last years Christmas pic of the kids in it...
My sister Becky made this one... She has a ornament exchange party every year, and she made these for all of her guests...
This one I bought at a craft show the year we got married...
My dad bought me this hand blown glass one at a festival several years back. I have a few of these in different colors.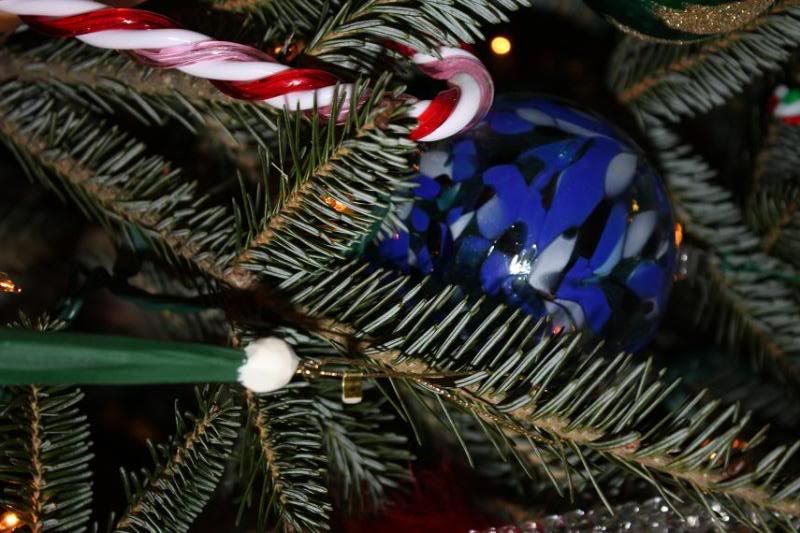 The field hockey player I got in highschool,and later in college I bought two more to give to my college coaches as gifts with their names on it. Coach Annie, and Coach Andrea... I wonder what they are up to now...
My mom bought this one for me when I was in college at Ferrum, I dig the guys fro
I am so glad I bought this tree for the playroom for the kids. I know it's a bit tacky, but I think that's just another reason why I like it. This is the view of the tree from when you walk in the playroom.
I love the ornaments I have scored for the tree already this year. They have been fun to buy. This one I got at TJmaxx
This one was a present for the kids from Sarah and her mom, Candy
The feather one was in my swap package from my partner, she sent me some really adorable ones for my tree but this one was my favorite. The other ornament is one Candy had made for Emily. For each of my baby girls she gave me an ornament with their name, birthdate, and birth stats on it.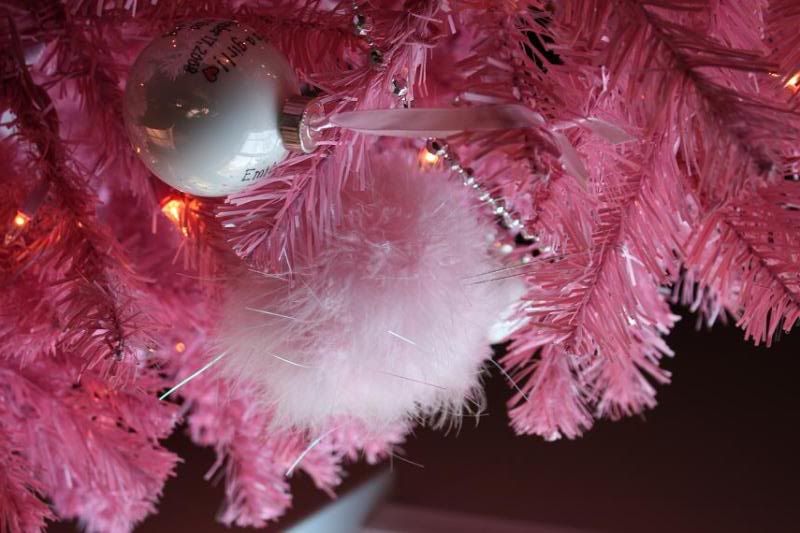 My vera bradley ornament goes great with this tree as well!
Today I went to put lights in our front windows, and this year only one was working, even despite trying new bulbs. So I had to go out and buy new ones, and scored them at the dollar store. While I was there I saw this cute felt tree, and got one for me, and one for my mom. Super cute, and well worth the buck.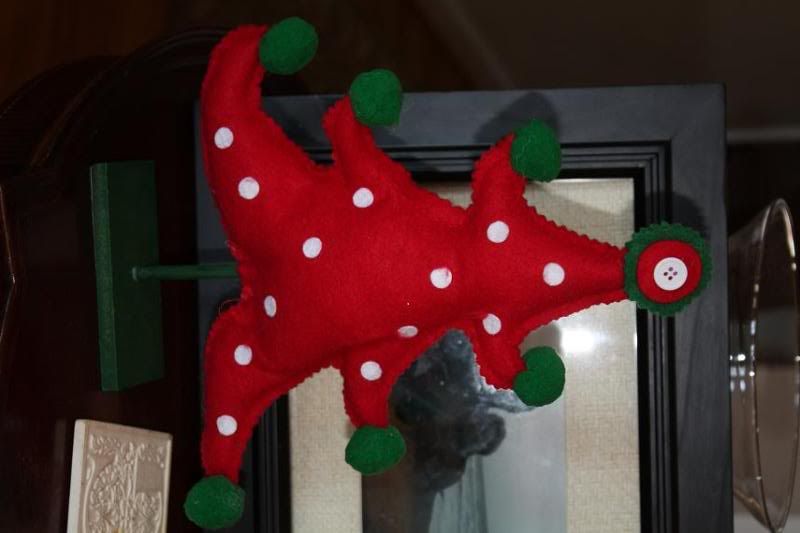 I also bought some things to make ornaments, but I am not going to show them on here just yet, because I have not made any yet, and I plan on giving them to people at our Christmas party if they turn out ok. So stay tuned! I am copying another bloggers idea, but I will give her the credit when I post.