It's been probably forever that I have done a favorite things post, and since I am not sure what else to write about, I will just go with that.
1. A cool website I just finally got into, after signing up a while back is http://www.goodreads.com/ I am in a reading kick right now, and it's been really cool to discover new books, and see other friends reading lists. I also just joined a book club, and we had our first meeting yesterday in which we picked the books, and chose our hosting month for the next year. I am excited to add those books to my goodreads, and get cracking on them. Side note, the book club has me more excited then Christmas.
2. Another cool website I found as a budgeting tool is http://www.mint.com/ Dave and I have attempted to run budgets in our head, but this website really helps you lay everything out, and organize it for you. You can also set goals and watch yourself meet them. I have attempted excel budget programs before and they were always a pain in the butt, but this is just so easy, and has us excited to work towards goals. You can also see at a glance how much you are spending at specific places, which can be really eye opening. Damn you Chickfila! I totally recommend this website to people who are trying to save.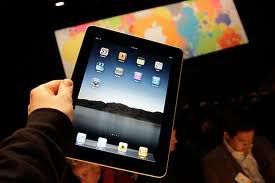 3. My IPAD. I got this for Christmas, and I AM IN LOVE. It's fun to use this rather then my laptop when I am on facebook. Also it's cool to take into the kitchen when you are trying to follow a recipe. It's also been super for the kids. We have downloaded some apps that have children's books on them, learning game, some "pop out" books that are interactive, and they love the Elmo Monster Maker app. One thing we are careful about is to supervise them with the Ipad, (so I don't end up freaking out). We make them take turns and sit down. We also make sure to put it up out of their reach at other times, so someone can't swipe it or try to use it without us. Another favorite of ours is the Yahtzee game, that Dave and I get pretty competitive with. I also use it some for reading as it has a the basic ibook app, kindle app, or nook app, depending what your a fan of (I use the kindle app). It's just been a family favorite, and if the thing wasn't so darn expensive I would want them for the kids, and then of course need a foam cover or something lol.
4. Lands End - I know they have been around forever, but seriously, their items have really become a lot more stylish, especially their Lands End Canvas line. They always have good sales, and their stuff is just excellent quality, and is 100% guaranteed. Great tote bags, great kids clothing, etc etc.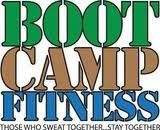 5. Fitness boot camps- This seems to be a big trend in our area, and I am guessing it's growing everywhere else too. Basically, there are several outdoor bootcamps, and kick boxing classes that a woman who pretty much looks like Wonder Woman, runs in the local area. I just did a kick boxing class of hers, and I just did a bootcamp session tomorrow for one hour. I am seriously ending my gym membership, and planning to just go to these classes, as I am totally getting more out of her sessions then I do when I work out at the gym. Through out her classes I am usually cussing inside my head, and let one or two slip out, and swear I will never come back, but afterward, I know it's helping a lot, and promise to come back.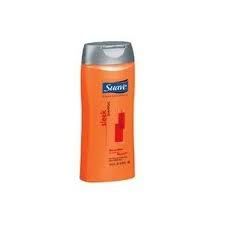 6. Suave's Professional Series Sleek Shampoo and Conditioner- It is a pain in the butt to spend a lot on something that you just wash down the drain, but you want something that works, and makes your hair feel healthy. Also, my freaking husband will not keep his hands on my shampoo bottle, and for some reason he has a need to use gobs when he hardly has any hair. He's the same way with soap, it's crazy! So in an effort to find something cheaper I gave this brand a whirl, and funny enough I have received more hair complements lately now that I am using something really cheap, then when I have used more expensive products. Don't get me wrong, I still use Morrocon oil, I will not give that up, but a bottle lasts forever, and thankfully my husband leaves that alone.
7. Le Creuset Dutch Oven- I have two of these babies now. One came from Tuesday morning, and the other from TJMAXX. They tend to get a lot of those items in, which makes me question why anyone would pay full price at Williams and Sonoma? Crazy. Anyways I have a smaller oval shaped one, and a large normal one. They have been fantastic to cook in. I have done soups and meats in it, and I love them. I also love that you can put them in the dishwasher. I am trying to convert my baking dishes over to this brand as well because it gives you the same great even heating like my Pampered Chef bakeware, but I can wash it in the dish washer. That's one thing that super sucks with PC stoneware. So far I only have a 9x9 Le Cresuet baking dish (another TJMAXX find), but it's been heaven.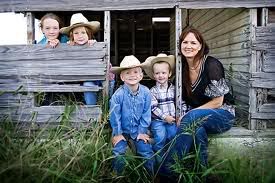 8. Pioneer Woman- This woman has pretty much just rocked my world. I have tried gobs of her recipes and everything I make from her is always a big hit. Her step by step instruction has helped me not be cooking retarded, which has just led to help build my confidence in the kitchen. Seriously just the other day I was thinking about my cooking skills when we first got married. Um yeah... I didn't quite know what the hell I was doing. I guess I was just a product of having Martha Stewart as a mom. She did it all, and I was a lazy ungrateful brat. So sorry! I guess sometimes we get pay backs times three huh? So back to PW. I just made her pico and guacamole for Dave's party, and it's been pretty much life changing. It's totally better then my favorite mexican restaurants make at the table side guacamole. Honestly I need to go ask Sr. Paco if he wants to hire me.
9. My holy Trinity of Shopping- TJMAXX, Target, and Costco. I could very well get by with out any other stores. TJMAXX has great clothing for the whole family, great house hold items, and adorable cheap holiday decorations. Target also has cutesy cheap items, AND I am loving their coupons on the website. They really come in handy. Costco, is a love for food items, all of our birthday cakes, some clothing, and other interesting finds. I get my pictures developed here, birthday cards that I make with my CM digital program, and it's fun to grab a bite to eat with their $1.50 hotdog combo.
10. My public library- I can burn through books like it's my job. I thought I was so clever buying books cheaper at Costco, or downloading them on the Kindle. I still might buy one or two a year, and I might download if I have a gift card, or I just simply can't wait, but I now use the library for just about all my reading needs. I love how I can go online, reserve a book, and then just walk in and pick it up from the front desk. I will be using the library for my book club needs.