so I started on an album of the kids for my mother in law for Christmas... This years album is going to be simple so I can actually get it done in time. I had a conversation with my sister about giving albums to other people. She's scrapbooks as well, and she like a lot of people in our group just don't do them for other people. The reason being it's hard to part with the album once its done unless you know understands how much freaking effort goes into it. I totally understand where she is coming from...The supplies to scrapbook aren't cheap. In theory you would think it would be since its basically paper, but there's some mighty nice paper and do-dads out there. It takes a lot of freaking time and thought to put them together as well. Anyways, I totally see her point, and I have only done them for my mom and Dave's mom. The one's I have done for his mom I have no idea what she does with them though, as once given they seem to vanish. Which is why I am not feeling too bad about not making them all fancy and what not this year.
Actually though, even though I have not had much time or made much effort to be all creative, it's still kinda cute. Here is a looksy of what I have going on right now. Click on the pictures though to see the two page spread. I have not done a title page yet. For some reason I tend to do those last...
The Book (8x8 bought from Michael's) Usually I get Creative Memory albums but I went cheap this year, and personally I liked using something different)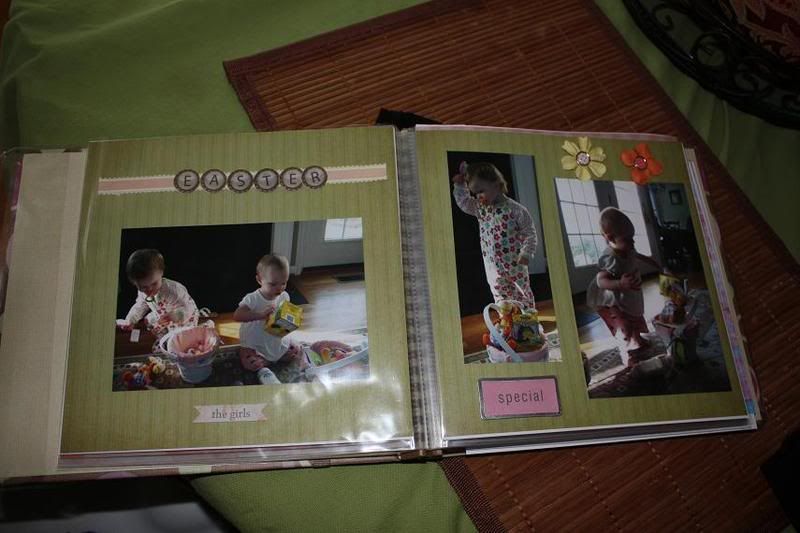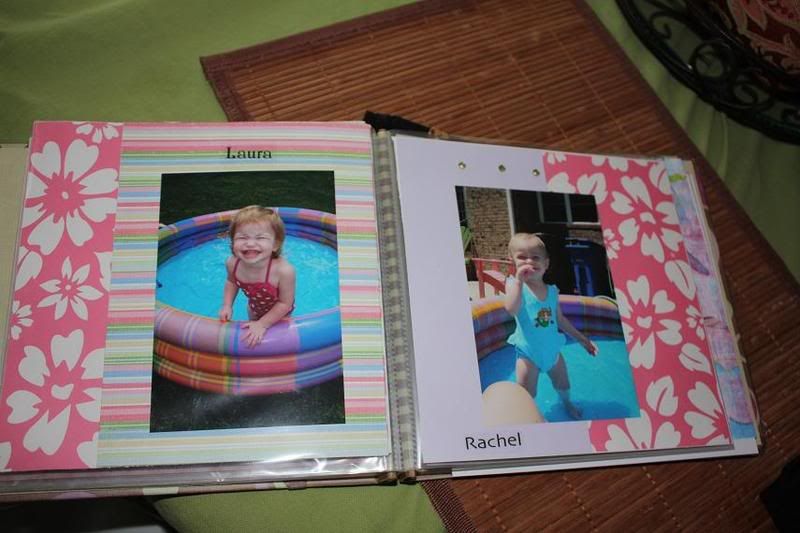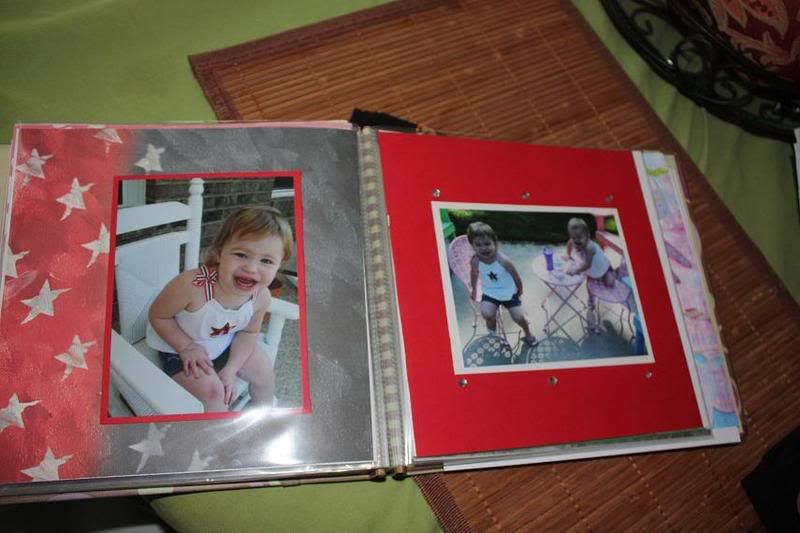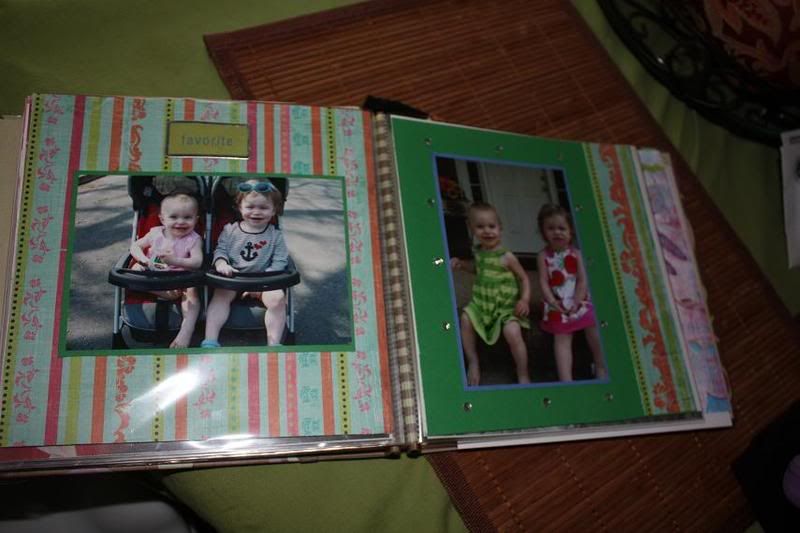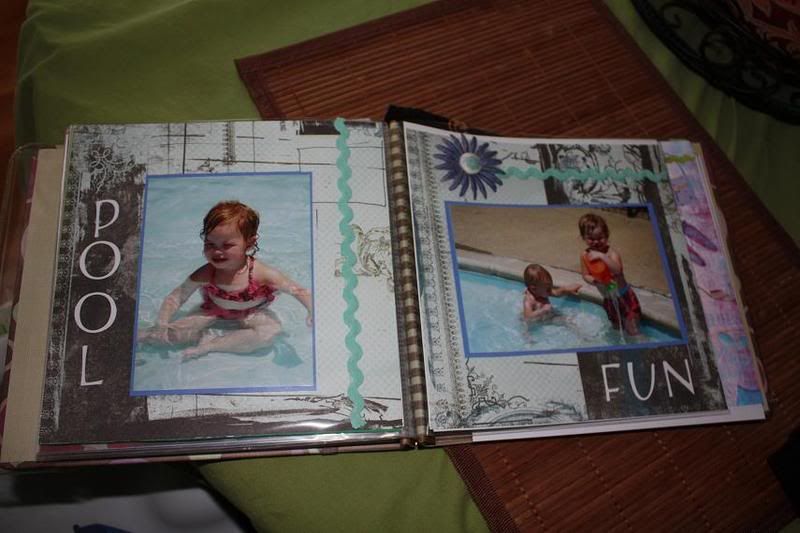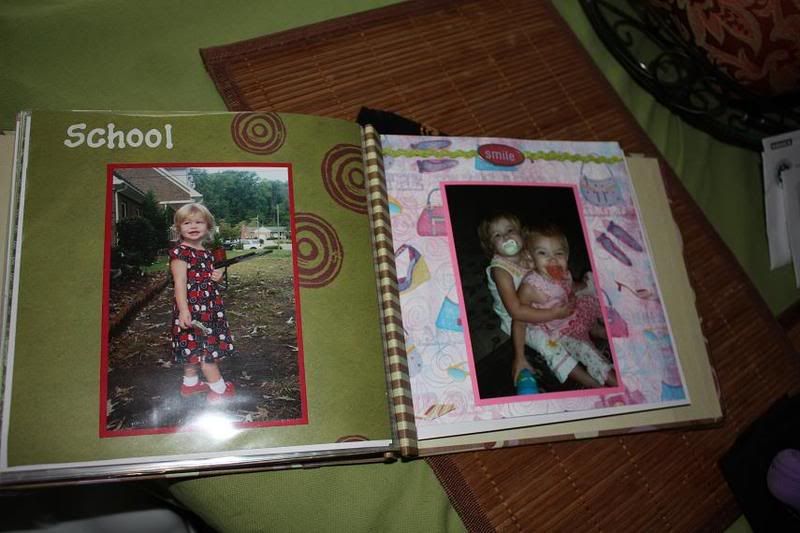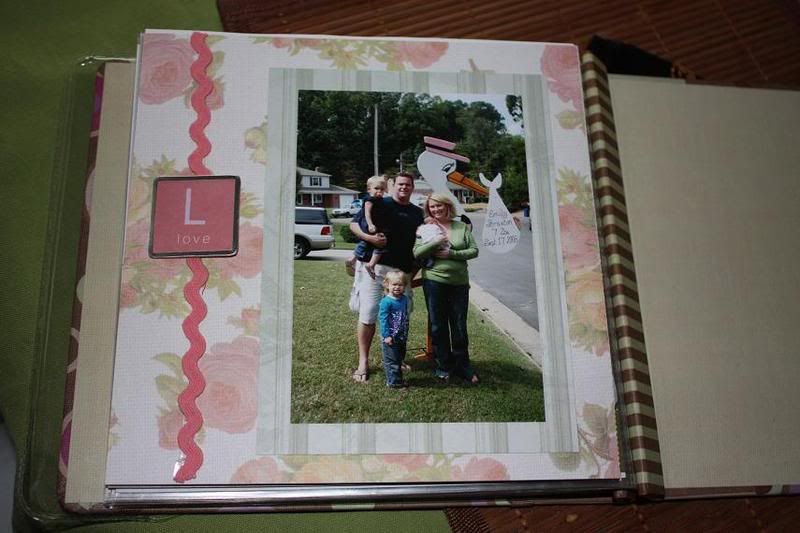 I plan on doing Halloween pics and Thanksgiving pics in the book and maybe a Santa pic.