For years I have sworn by Land's End for their tote bags... They make the best bags especially to take to the beach. I was excited to learn about their Land's End Canvas line, which is geared towards the younger crowd. They have simple basics that are alot like how Jcrew used to be. JCrew used to be the junk... seriously once upon a time in a thinner and younger life, I only got my clothes from their outlet up in Williamsburg. Over the years even the prices at the outlets have gotten out of hand, and don't even think about the real deal or you will pay $40 for a T-shirt these days (on sale).
I have placed two orders with Lands End Canvas now, and I have loved everything! If you get on their email list, you will soon find out that they have sales ALL the time... each time I have made my orders I have gotten 25% off and free shipping. Also, after I placed my first order they sent me a handwritten note of thanks. Hard to beat that kind of customer appreciation...
So what am I loving? Well my latest purchase included this shirt in the pictured color, and after the sale it was only $10. I honestly wish I had ordered more in every color... perfect fit, and awesome quality.
I also got this top in my 1st order in the green color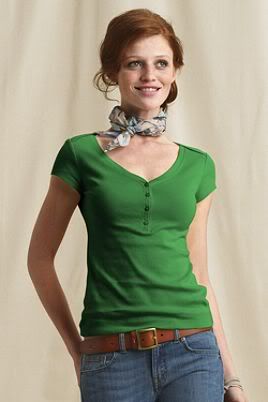 My favorite item so far is this cardigan... I got it in the grey, and I really want more in other colors but I figure I will hold out until fall.
If you have little one's you also need to check out their kid clothing (not under Lands End Canvas, under the normal LE). Their items hold up really well with washing, and I can always count on being able to get lots of use out them.
I got two of this style shirt:
I am using big restraint not to order these cute bathing suits... the girls already have a ton of bathing suits for this summer, but I might just cave eventually...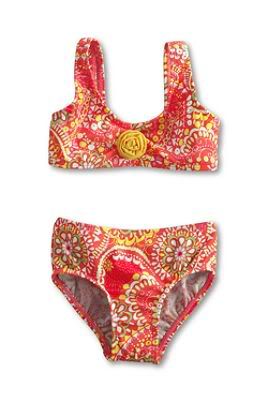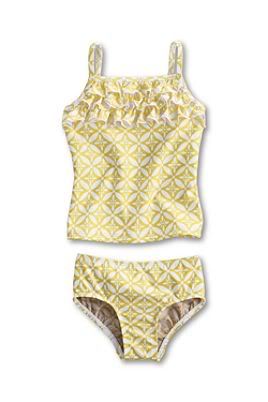 And speaking of beach and pool weather, I freaking love this beach bag on Lands End Canvas...and then I remember, oh wait, I have three kids and that is not going to hold all of our junk... I better stick with their big tote bags instead...