So now that I have finished Emily's first year page, I planned to get it framed and matted. I obviously do not know much about custom framing costs, having my only experience with this was getting one of Dave's police awards framed with his grandfathers old police whistle, which cost me an arm and a leg. Apparently, that's just what it always costs, and arm and a leg.
I attempted to be resourceful and thrifty by printing a Michael's coupon for framing, and I marched in thinking I was all that with my printed digital 12 x 12 photo montage... I picked out a frame and matting, which was very basic and not at all fancy. I smiled as I slid her my coupon, and then she informed me the cost with my discount would be $165, and wouldn't be ready for 3 weeks. Screw that. Not for a plain jane frame and mat job to go on something that cost me 2.99. Sorry sweetie.
I was able to find a pre done frame in their selection that will fit a 12 x 12 that looks just as good. I can't do a mat with it, but hey, my total cost was $13. I can live with that.
I also found my halloween tree recently! I had looked at Michael's, and of course they didn't have squat, halloween trees are not exactly everywhere I guess. I thought about spray painting a small fake table top christmas tree I had in the attic. It would do the trick. However, during lunch break fun at Tjmaxx I happend upon the perfect tree.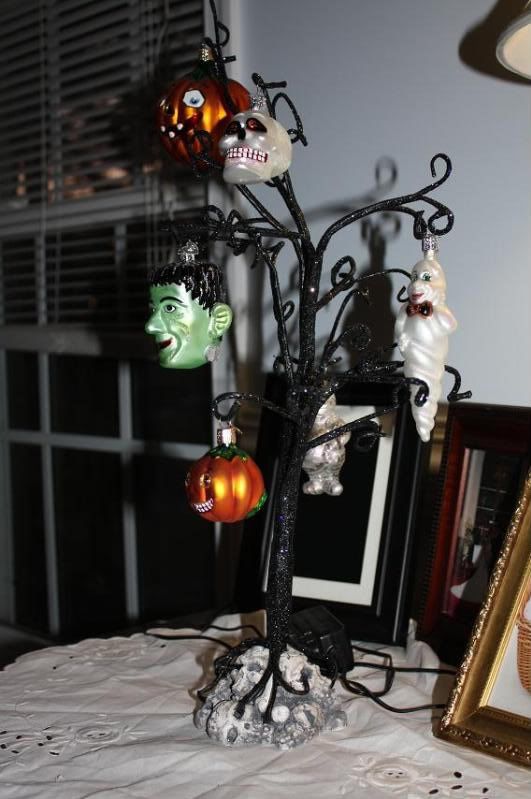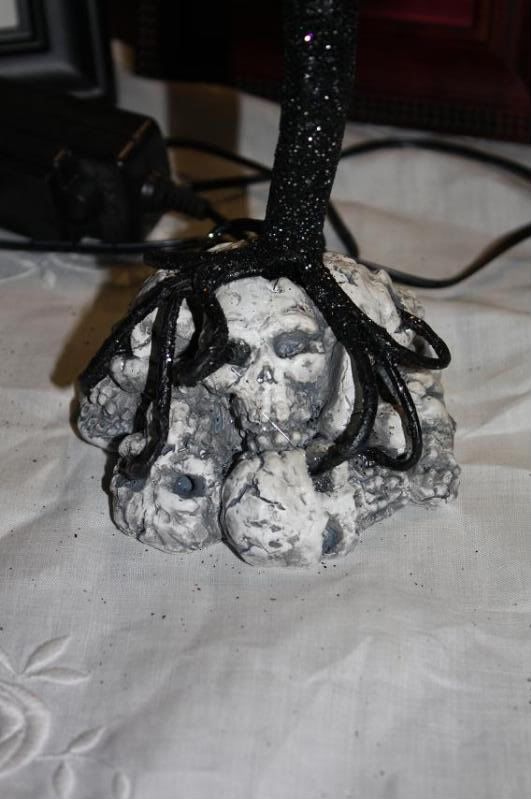 It's teeny, Dave had it in his head I was bringing home a full size black tree or something, but I love it. They had the coolest halloween decorations there... seriously lots of crazy primative stuff that rocks my world. I didn't get anything else, but I sure did want to....
Speaking of which I set out my halloween tree right when I got home. Hey it's September 1st, that game for fall decorating as far as I am concerned. I already put out my fall wreath, and changed this slate sign thing I have outside with my pumkin one. Within the next week I will have my other fall inside stuff up and out, and after Emily's bday party I will have my outside decorations up. I get excited like that...